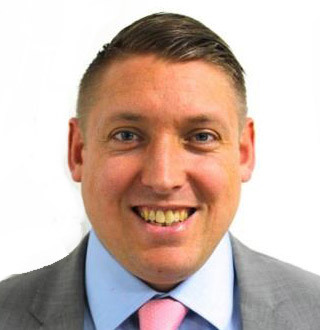 When did you join the NSTA?
I have been in the NSTA since its inception; my role was one of those that moved across from DECC (now DESNZ) when the NSTA was established.
What does your role at the NSTA involve?
I am the Business Development Manager ("BDM") in the Southern North Sea (SNS/East Irish Sea (EIS) field team within the Operations Directorate. A big part of the BDM role is furthering the team's objectives through Area Plans. Traditionally area plans just focussed on hydrocarbons but with the UK Government ambition of making the country net zero by 2050 these plans are increasingly including energy integration elements. I also provide commercial insight into the work that the team does and am responsible for undertaking the due diligence that is required for licence assignment and change of control approvals that impact SNS/EIS licences.
Tell us about your career journey to date?
After university I joined the Civil Service in 2006 working for Defra. I moved to DECC in 2010 and worked on different areas relating to climate change, including the international climate change negotiations. I subsequently moved to the international energy team where I was responsible for international oil markets, before finally moving to the domestic oil and gas team (the precursor to the NSTA) where I managed the Rhum gas field under temporary management. When I moved into the NSTA I continued to manage Rhum alongside the organisation's investor relations works. I was the Head of Investor Finance till the beginning of this year when I took up my current role in the Operations Directorate.
What's the best thing about working here?
You are at the centre of everything that is going on in the industry. Being the Regulator means you have a high-level view of the basin, whereas in companies you tend to be very focussed on your portfolio.
What is the most exciting challenge that you have been involved in to date?
When the NSTA was established the investor relations work was new to the organisation and as the Head of Investor Finance I was responsible for setting up the team and shaping the strategy for how the NSTA would engage with the investor community. This involved developing relationship across the investor spectrum which has meant the NSTA is now well paced to understand the views of investors in relation to the UKCS.
What advice would you give to anyone who is looking to join NSTA?
As we are small organisation there is always the opportunity to be involved in lots of interesting work that tends to be at the forefront of what industry is doing; this ensures you can play a role in influencing how the industry looks going forward. This is even more important considering the UK Government's net zero ambitions and the role oil and gas industry will play in achieving this.