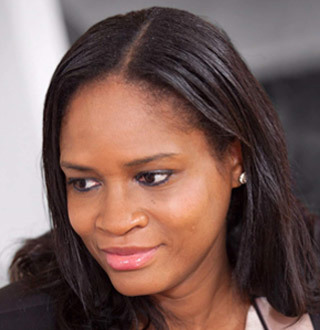 When did you join the NSTA?
April 2017
What does your role at the NSTA involve?
The Legal Team works across the organisation providing legal advice on all matters affecting the NSTA. That means in any one day might undertake a legal risk assessment for the Disputes and Sanctions Team, and then provide legal clearance for an FOI request. I also advise the Company Secretary of the Data Protection Officer on matters, advise the licensing team on a deed for a licence extension or provide legal advice in a submission to go to a decision maker.
Tell us about your career journey to date?
My career has been varied but heavily focused on public, administrative, regulatory and information law. I trained in a small high street practice and after qualification moved to a police force to provide legal advice on in custody and bail cases. I moved from the police to the Legal Ombudsman and then to the Parliamentary and Health Service Ombudsman. From the Parliamentary and Health Service Ombudsman I moved back into private practice with Brown Jacobson but still very public sector focussed and from Browne Jacobson to the NSTA.
While at the NSTA I've been fortunate enough to have been received 3 external appointments: Legally Qualified Chair at the Medical Practitioners Tribunal Service, Deputy District Judge and Chair of the Appeals Panel, England Infected Blood Support Scheme.
What's the best thing about working here?
The very best thing is the people. There are some incredibly intelligent and talented people who are great at what they do and great to work with. There is the potential for varied, interesting and high-profile work and the organisation is really supportive about developing its people. Even if that means they are developed to move on. That is unique. Probably most importantly for me is the flexible working, special leave provisions. These provisions plus the unwavering support from my line manager means I can undertake my appointments alongside my NSTA work. I don't know that would have been possible anywhere else.
What is the most exciting challenge that you have been involved in to date?
The licence extension for the Rhum gas field. That was complex, interesting and involved working across the organisation and being part of the team that made the submission to the Board.
What advice would you give to anyone who is looking to join NSTA?
Whichever team you go into be prepared to be involved in some really interesting and important work in a supportive environment. You're seen as valued and as an asset from day 1 and you're usually doing work above your grade (which is great for career development). Be prepared to learn but also prepared to contribute. Your opinions matter and you will be listened to.
What does Flexible Working mean for you?
I think I mentioned earlier but it means I can carry out my external commitments alongside my day job. On a more day to day level it means that I am trusted to do my job sensibly without being tied to my machine between 9 and 5. If I have an appointment, I don't have to rush to do it at the beginning or the end of the day as I had to in lots of places I have worked in. I've found that almost anything is possible so long as you talk to your boss/HR about it first.