What you can expect when you join the NSTA


We will usually ask you to start around 09:30am on your first day, and you will be met by HR who will welcome you, take you through those need to know items and answer any questions you might have, personal or work related.   You will also receive an IT induction where you will be provided with a Laptop, phone, log-in details and anything else you need to get you started (including instructions to where the tea and coffee point is!).  The rest of the day will be all about meeting people, getting settled and starting the Induction process.
At the NSTA it is important to us that you have a great induction experience. This does not start and end on your first day, it is an extended process to make sure you have, amongst other things; all you need to settle in, an understanding of  'how it works around here', how departments collaborate and the importance of our values in terms of our day to day interactions with one another. Your manager and team will help you on your way, but we do have some specific training sessions that you will need to attend.
We also recognise that our new recruits come from all walks of life so require differing levels of support and may, for example, have little exposure to the oil and gas industry. Therefore we hold regular introduction sessions with an external training provider. You can also read more and access further resources on our Learning and Development intranet when you start.
In your first few weeks you may have pockets of time where you are looking for something to do. Our intranet is a host of information and our staff are on hand to welcome you and answer any questions you might have. No question is too trivial.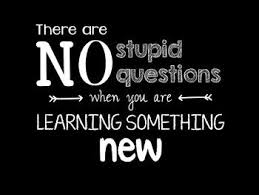 Probation Period
You will normally be required to serve a six month probationary period, in addition to any pre-appointment enquiries.
Career Support
We recognise that when it comes to development, one size does not fit all. We treat our people as individuals and encourage them to take ownership of their own development and careers by working closely with their managers as part of their regular discussions. In addition, our internal mentoring scheme can also provide a different perspective to help you on your journey. Our HR Team are also on hand to support and provide advice. We're also proud to work with some excellent external training providers to ensure our knowledge and skills are cutting edge – we recognise that in many of our roles it is vital we keep abreast with current developments in our chosen specialisms.
Coaching
At the NSTA, we understand that there is real value in coaching to help people reach their potential. We offer all of our people access to up to six coaching sessions and we work with strong external partners to deliver this. The sessions can be used to enhance your skills in a number of areas including; confidence building, leadership skills and work/life balance.
Our expectations of you
When you join the NSTA there are a number of requirements underpinning your employment.  Click here to find out more about these requirements regarding, Conduct, Confidentiality and the Official Secrets Act, Conflicts of Interest and Share Ownership, and; Political Activity.
Key Benefits
Flexible 37 hour working week with optional Hybrid working model (home/office) based on minimum requirement of 40% office working and up to 2 accruable flex days per month. Work life balance is very important to us and we offer several flexible working options, including job share and part-time
Competitive Pension. Employer contribution ~4-6 times greater than Employee Contribution depending on grade and salary. Find out more here.
Death in Service Benefit.
25 days, rising to 30 days, annual leave plus 4 fixed and 4 flexible bank holidays per year.
Maternity pay full pay first 26 weeks where eligible.
Shared Parental Leave available where eligible.
10 days Paternity Leave available where eligible.
Cycle to work scheme.
Childcare scheme.
Conflicts of Interest
Board Directors and staff members must declare their UK and overseas shareholdings (including those of their immediate family) and other interests they hold in relevant public or private companies or other commercial organisations (such as partnerships).  Further information can be viewed in the Regulations and Duties section.