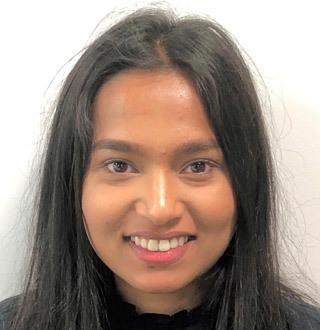 When did you join the NSTA?
I began working for the NSTA in August 2019.
What does your role at the NSTA involve?
As an Accounts Receivable Assistant, my role within the Finance Team involves working closely alongside the Financial Accountant. Daily operations and tasks vary from monitoring cash flows, invoicing, calculations of Levy and overall income within the NSTA.
Tell us about your career journey to date?
Following the completion of A-Levels, I decided to take a breather before engaging into further education, namely an Association Accountant Technician (AAT) course. I never really fancied the traditional route of studying at degree level, however, I always had in mind of a career in the financial sector. After my A-Levels, I volunteered at an accountancy firm to be exposed to essential aspects of accounting, whereby I landed my first job at an oil and fuel company after 5 months of volunteering. I spent 8 months with this company before joining the NSTAin 2019.
What's the best thing about working here?
What I most appreciate at the NSTA is technicalities of working in a small team, this means being exposed to different branches of financial aspects, which develops my knowledge and improves skills.
Another aspect is the NSTA's working environment, is the friendly and supportive team members. I am a positive believer that a great place to work gets the best out of individuals.
What is the most exciting challenge that you have been involved in to date?
Personally, the most exciting challenge I believe is the opportunities of progression which are presented to you at the NSTA. As I am tackling the AAT course (Association of Accounting Technicians), as well as working full time I believe that with consistency and perseverance any obstacle? can be surpassed. It can be bit of a challenge balancing a work life and social life whilst studying but ultimately it will be worth it.
What advice would you give to anyone who is looking to join NSTA?
The NSTA is a great place to work, so take the opportunity to get involved whilst you can!