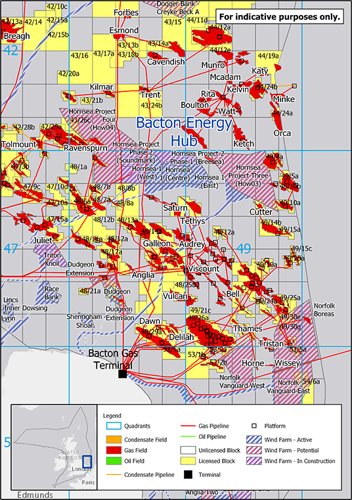 Colloborative approach to enable integration and secure terminal longevity
Identify the value streams unlocked by the Energy Hub; including the remaining hydrocarbon potential.
Quantify the blue and green hydrogen production potential.
Identify the key infrastructure for re-use.
Work Phase: Initiate.
Bacton Energy Hub Open letter
Alistair MacFarlane has written an open letter on progess on the Bacton Energy Hub.  This letter can be read here.
NSTA initiating the energy integration value proposition; and NSTA framing the terminal longevity work with…
With other stakeholders to be identified as the scope is developed.